One of my greatest joys in life is to put my kids in matching clothes. It doesn't happen too often because they each have opinions about what they want to wear, but at Christmastime, they will humor me with wearing matching family outfits and pajamas!
With each passing year, I have noticed that retailers are embracing this trend and putting out lots of different options for configurations of families, budgets, as well as giving options of completely matching vs. coordinating outfits.
Here's a few of my favorites!
Hanna Andersson
If you're new to the Hanna Andersson brand, prepare for a bit of sticker shock. The clothes are not cheap, but they are built to LAST!!! We have Hanna clothes that have been passed down and still look great. Our PJs have been through the wash countless times and are still looking wonderful. They clearly are used, but they hold up much better than other brands. They also frequently have sales from 25-40% off. However, coupons do not stack.
My favorite pattern for Christmas is Hanna Andersson Dear Deer. So much so, that this year I decided to take the plunge and order matching PJs for my husband and I as well!
This line is great because it includes lots of options, from the classic Hanna long johns, to short johns (if you live in a warmer climate, or just prefer shorts!), flannel options, nightgowns, onesies and even something for your pet!
There's lots of other print options available from Hanna including more feminine ones for Mommy/Daughter matching, character themed matching like Star Wars or Disney, or even just classic stripes!
Kohls – Cuddl Duds
Kohls has a huge selection this year of matching jammies. I really like this set from Cuddl Duds. I love the cute bear graphics and the classic red and black Buffalo plaid print. I love the little name tags like Mama/Papa Bear, Baby Bear and Little Bear.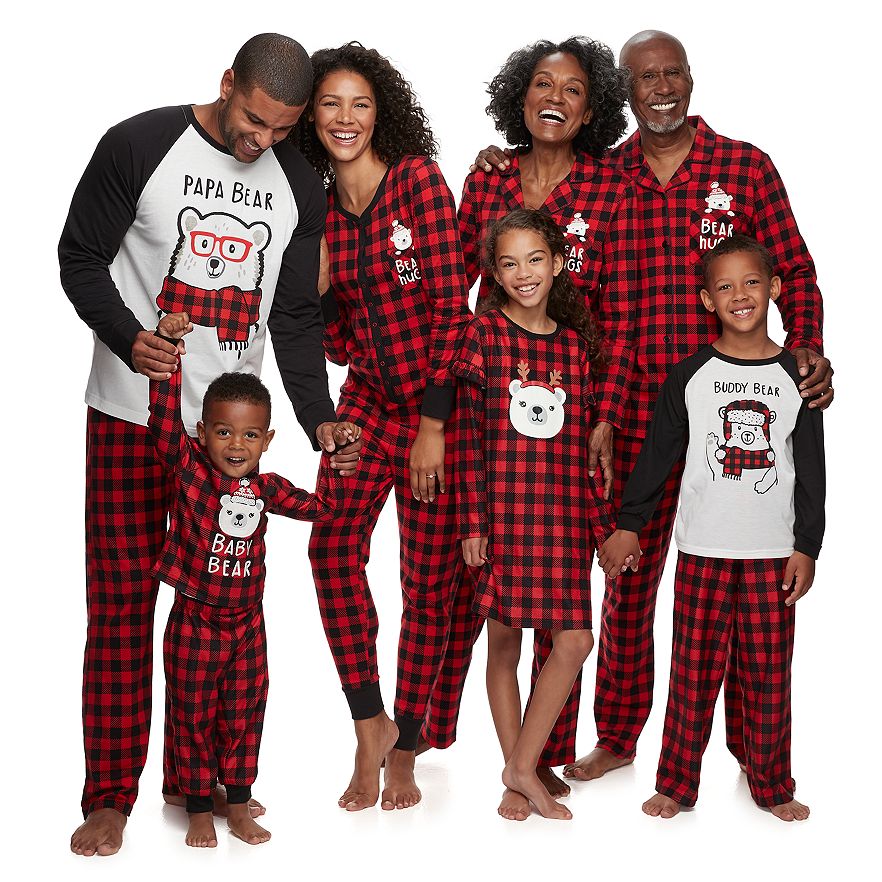 Kohls also has some really cute matching Disney themed pajamas. I love, love, love these two sets where you can "dress up" as different characters from Toy Story and Frozen!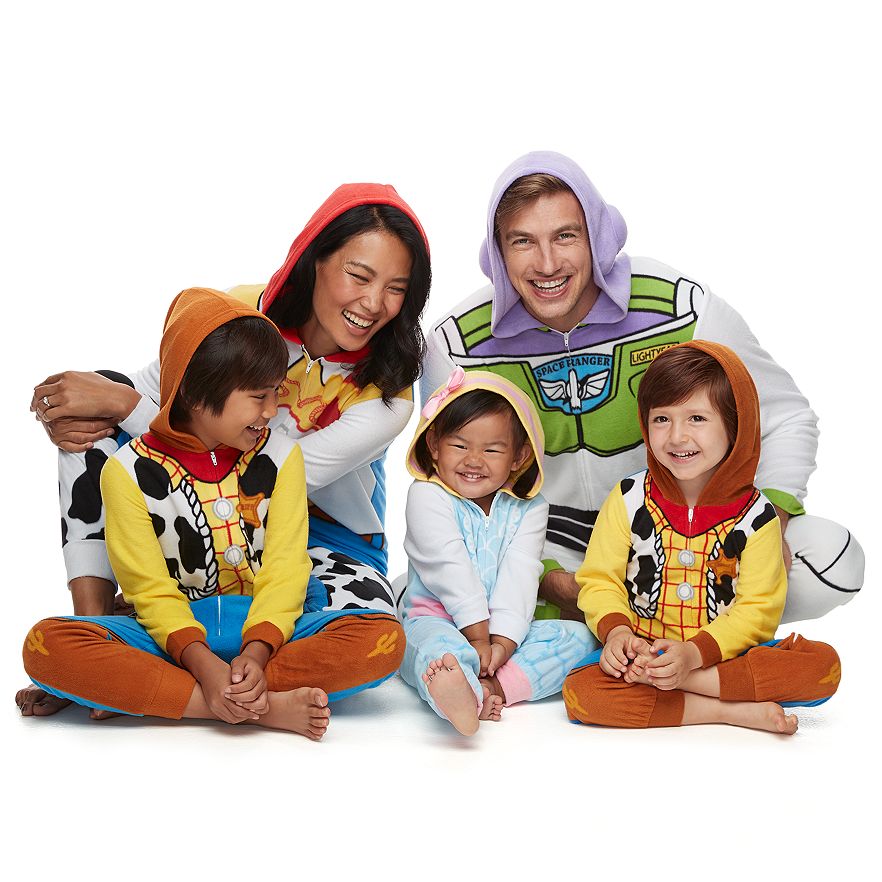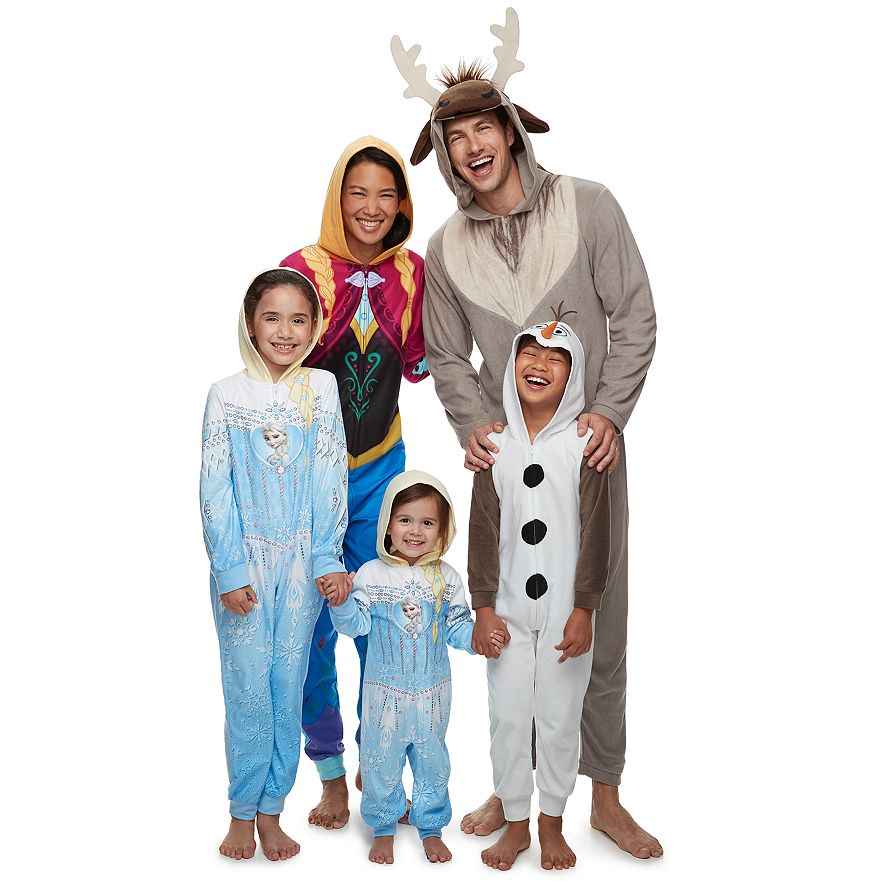 Amazon – Burt's Bees
Burt's Bees has been really stepping it up with their pajama game this year. I remember searching a few years ago and there was hardly anything, but this year they have a few styles for sale on Amazon. I really like this fair isle print, and it reminds me a bit of the Hanna print. If you find the Hanna styles a little too spendy, these Burt's Bees ones are much more moderately priced.
Besides the ones featured, I know that Macy's, Target and Walmart also all have family pajamas. One of the trickiest things is finding something for everyone in your family — from the littlest ones who might still be in onesies, to a parent/Grandparent who wants to also join in the fun!
Does your family have any favorites?