Over the past few weeks I've been obsessed with trying to makeover our living room.  When we bought our home a few years ago, we impulsively bought a brown leather couch for the living room.  It was not a very well thought out purchase, as we were under a bit of a timeline and Costco Home was closing and having a massive sale.  The couch isn't 100% what I wanted, but it was affordable and fit into our space well.
Lately I've been trying to figure out what we should put on the walls and how we should style the couch.  We have a brown leather couch and a brown leather storage ottoman.  Both are fairly baby friendly which is a plus.  We have a glass and metal side table (not pictured) and a red chair (also not pictured) off to the side of the couch.
Here were some pillow choices that I was thinking about using.
I actually found this one at my local Fred Meyer store and brought it home to try against the couch.  My husband thinks it is "rustic" looking… I'm not sure I agree.  I think the red in the pillows ties in nicely with the red chair that we have on the side.
I really like the way this one has several neutral tones in it and I also really like the blue.  I'm not sure if it works in our living room though.  Maybe if I saw it in person I'd be able to better evaluate it.
I think this one might work since it ties in the red and has a bit of texture since it is a silk weave.  This one doesn't include an insert so I'd need to get a 20″ pillow separately.
I'm also trying to decide if we want to put a large canvas behind the couch or if we should do a gallery wall here.  Unfortunately, original art of this scale isn't in our budget at the moment, so we've been looking at prints.
I saw this at Cost Plus World Market one night and thought it would be a great size either above our sofa or above our bed (54″ x 27″).  My husband also really liked the colors in the piece so we picked it up on the weekend.  It was a little bit comical trying to fit this into our car since we can no longer flip down our backseats, since we had our little one with us.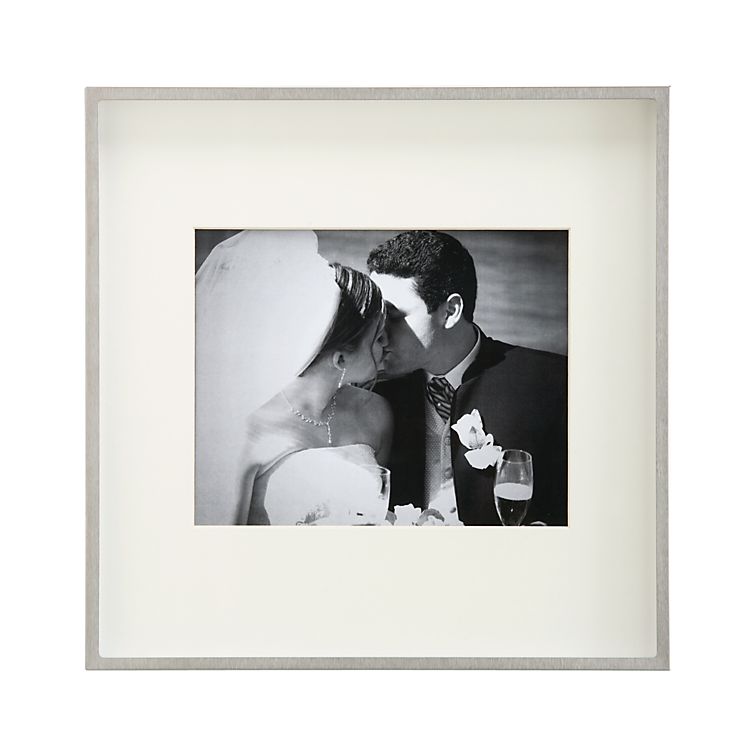 I was also considering using six of these these silver wall frames over the sofa.  The silver frame coordinates well with our silver lamp. I'd put black and white photos of our family in each of them.
Have any advice for me with regards to throw pillow choices or wall decor?  I'd love to hear your living room makeover tips and see before/after pictures as well!