Happy Thanksgiving from our family to yours.  I hope you had a wonderful holiday celebrating with family or friends.  We just got home from a wonderful traditional Thanksgiving dinner with our friends.
We're just relaxing now at home and checking out the online Black Friday sales.  I don't plan on doing any in person shopping tomorrow since it is just too crazy and I don't feel that the deals are worth braving the crowds.
Right now I'm looking at presents for my daughter and for friends.  I don't know about you, but I love the whimsical toys at Land of Nod.  They are just so darn cute and since they don't get marked down all the time, I think now is a good time to buy since they are doing free shipping and 15% off.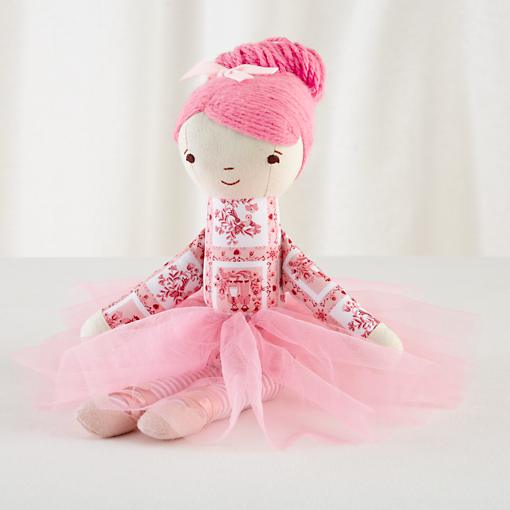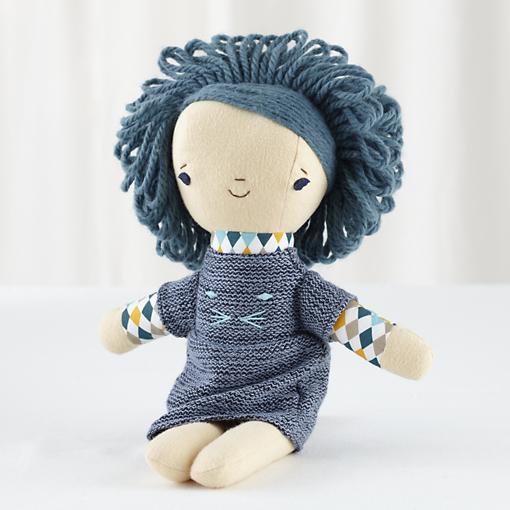 The Wee Wonderful dolls are particularly cute.  I'm trying to decide between Agnes and Winx.  Agnes is such a cute little ballerina but Winx's hair is awesome!  I also love that Land of Nod works with artists to produce their work for a national audience.
Will you be braving the crowds tomorrow for Black Friday or will you be shopping online or neither? 🙂